Reliable, Long-Lasting Gutter Solutions
Rain gutters divert water away from your roof and foundation. Your gutter system protects your roof and property from water damage throughout the downpours and snowfalls of our Georgia seasons. When you need gutter services you can trust, we are here to help. Our insured, certified professionals provide you with a complete range of gutter services to ensure your home or business stays problem-free.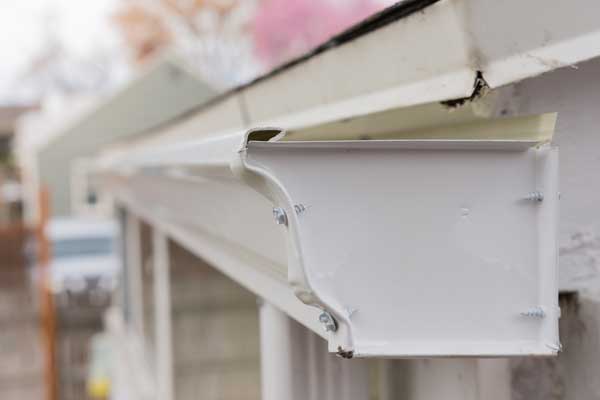 Improperly installed or clogged gutters can shorten your siding and roof's lifespans and compromise the safety of everyone under your roof. When you need your gutters cleaned or new gutters installed, our team offers excellent, dependable results.
Don't Ignore These Signs
A fully-functional gutter network is critical to your property's structural integrity. If you notice any of the following signs around your home or business, it is time to call in the professionals:
Deterioration, signs of water rot on your siding, walls
Mold growing on your property's exterior
Leaking, rusted gutters with ruptured seams
Water overflowing from or lying stagnant in your gutters
Our Gutter Services
Your neighbors trust us to provide complete gutter care. We use the best materials and expert tools to ensure your rain gutters stay flowing and free from any blockages. We work with residents, property managers, maintenance supervisors and business owners to address all gutter issues with effective solutions. Our range of gutter services includes:
Gutter cleaning
Gutter repairs
Gutter replacement
Gutter guard installation
Keep Your Gutters Clean & Free-Flowing
Keep mold, rot, decay and water damage at bay with our professional gutter services that ensure your rain gutters stay in optimal shape. Get a free gutter inspection today from qualified technicians. Call (678) 427-0027 to get quick assistance with your gutters.