The Roofing Contractors in Your Area
Whether your roof is shedding excess granules or you need your gutters cleaned, our team does it right the first time. Our experienced team services our neighbors' roofs with stellar workmanship and attention to detail. Our insured, GAF®- and HAAG-certified technicians work with you to deliver solutions that match your requirements.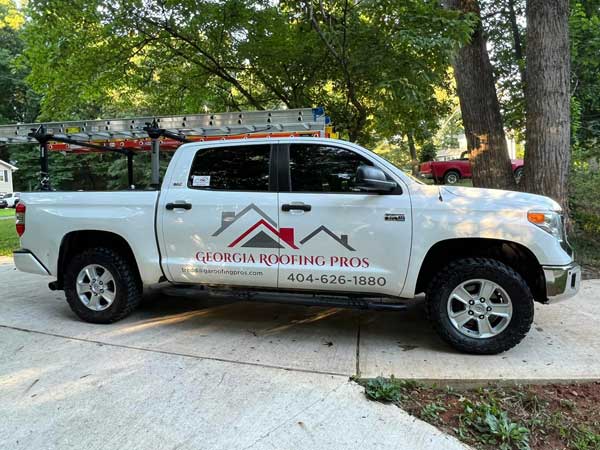 Our roofing services start with a thorough inspection to assess your issues and correctly identify the best approach. Our team is trained and knowledgeable in educating property owners and supervisors on the details of diverse options to recommend the most effective solution to get complete protection with excellent aesthetics.
Our Service Promise
We Offer Industry-Leading Materials & Unbeatable Warranties
We are committed to providing you with eye-pleasing, effective solutions that last through the humid summers and strong tornadoes that Georgia experiences. Whether it is GAF or Tamko®, we source the best materials from the top manufacturers in the country to provide you with unmatched warranties. We offer top-notch products like Heritage® Series Lifetime Warranty Shingles with maximum up-front protection for home and business owners.
We are Competitively-Priced
As a family-owned and operated business, we realize your home and business's value. Affordable, easy-to-access roofing solutions lie at the center of our customer-friendly services. Whether you are a homeowner, a property manager or an entrepreneur, we strive to offer services that leave you with a reliable roof without making a dent in your finances. Our attractive, comprehensive maintenance plans help you avoid more significant, long-term expenses.
We Employ the Latest Equipment
Did you know that only the top 2% of all roofing contractors are recognized as GAF Master Elite™ roofers? As certified professionals, our experienced team brings in the latest tools and techniques to ensure that your roof gets the best treatment. We even employ our drone on suitable projects to get a 360°, aerial-view of your roof for a complete assessment. Innovative use of contemporary technology enables us to conserve time and money which are transferred to you as savings.
Contact Us Today
If you are looking for the most preferred roofing contractor in and around Alpharetta, your search ends with Georgia Roofing Pros. To get your free roofing estimate, call (678) 427-0027 or use the online contact form.